Belfast International Airport Parking
Belfast International Short Stay Car Park
Only 1-2 minutes walk from the terminal, the Short Stay car park is located closest to the terminal building and is ideal for short stay and pick up. For short stays, it's your cheapest and nearest option. We don't recommend pitching here for too long though as the prices all add up.
Another option for dropping off is Belfast Long Stay, where it's free to park for up to 15 minutes. However, this car park is just over 5 minutes further walk away.
| Short Stay | Prices |
| --- | --- |
| 0-10 minutes | £1.00 |
| 10-20 minutes | £2.50 |
| 20-30 minutes | £3.50 |
| 30-60 minutes | £5.00 |
| 2 hours | £9.00 |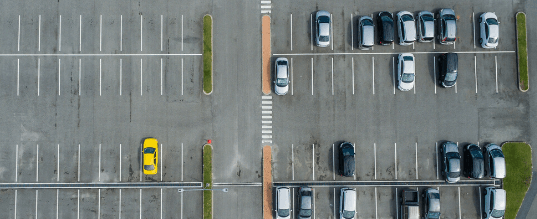 Belfast International Airport Parking - Main Stay
Main Stay is your second closest to the terminal (it's only 2-3 minutes walk) and it's ideal for business passengers or if you're going away for a long weekend. It's not the cheapest for long term parking, but a really handy option if it suits you. Passengers who have pre-paid for their car parking should take their ticket to the car park kiosk situated in the main car park for validation. For half an hour, you can stay by paying £2.50 and £4 for an hour.
Long Stay Parking Belfast International Airport
The Long Stay Car Park at BFS provides easy and convenient parking for holiday and business travellers flying from the airport.
The car park is regularly patrolled so you're vehicle is in safe hands.
Long stay at Belfast is located within easy walking distance of the terminal building meaning you only have a short way to carry your suitcases. It's only a 5 minute walk.
Pre-booked car parking is available in the Long Stay Car Park for passengers parking for 7 days or more.
Airport parking can be booked on the day, but we advise booking in advance to get the best deals. Booking in advance is usually more economical with most car parks offering discounts for phone and online bookings.
Prices start from £26.99 for a week but remember that comparing companies and rates, and booking in advance could save you up to 60% off these prices.
Belfast International Airport Pick Up & Drop Off
There is a dedicated drop off and pick up zone for those wanting to simply drop off family or friends. It is situated directly next to the terminal building.
You can pay using either coins or by card at the exit. Your car must not be left unattended for any reason.
| Pick Up & Drop Off | Prices |
| --- | --- |
| 0-10 minutes | £1.00 |
| 10-20 minutes | £3.00 |
| 20-60 minutes | £5.00 |
| 1 hour to 24 hours | £35.00 |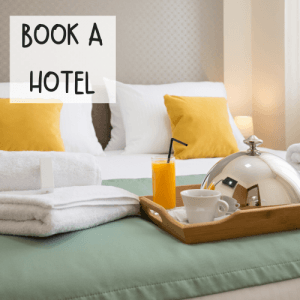 Parking at Airport Hotels
It's also worth noting that sometimes getting an airport hotel with parking included can work out to the same price (or cheaper) as parking alone, and is often far more convenient if you've got an early flight.
A lot of local B&Bs offer on-site parking so it's worth looking beyond the hotels. Some places to stay even offer pick up and drop-offs between the airport and their lodge! It's always worth asking the question if you need to leave your car Belfast-side.
Take a look at Belfast Int. Airport hotels and B&Bs.