Belfast International Airport Security
The more prepared you are for security checks, the smoother the processs will be. The general rules are: dispose of any liquid items (this includes things like sun cream) before you go through security and if you have nothing to hide, you have nothing to worry about. We have provided everything you need to know about Belfast International Airport Security!
It is advised that you arrive at the airport in plenty of time. Here's what we recommend: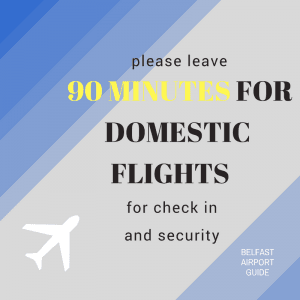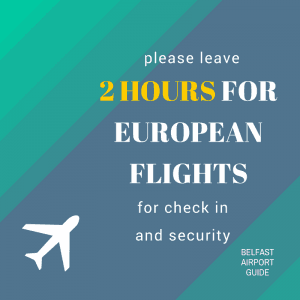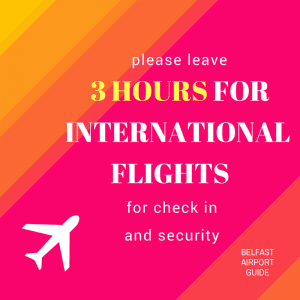 Hand Luggage - What you can and can't pack
Two of the most frequently asked questions when packing your hand luggage is how big your bag is allowed to be and what you're allowed to take. If this is you, hopefully, the below will answer your questions: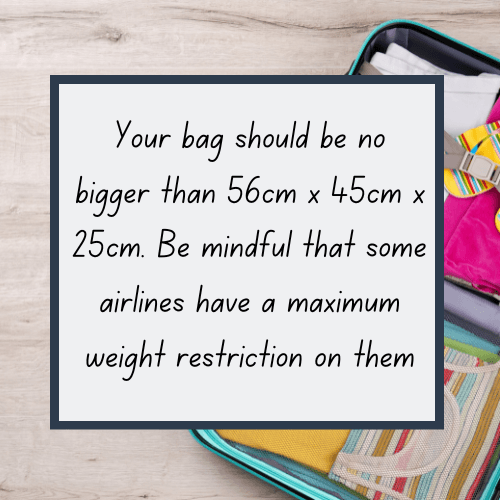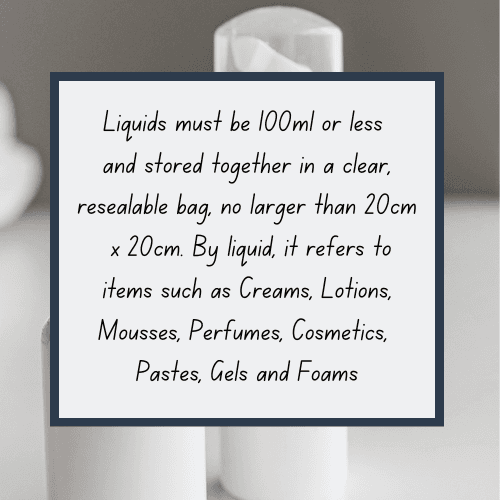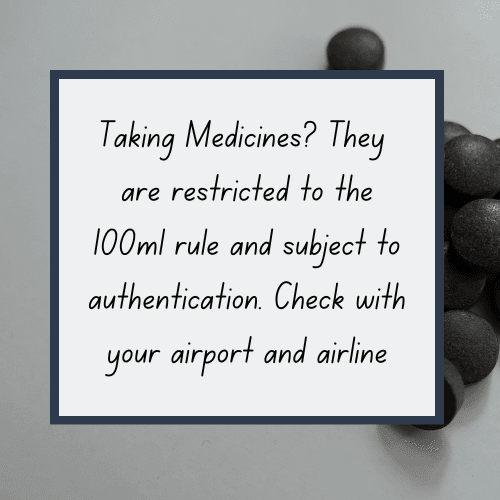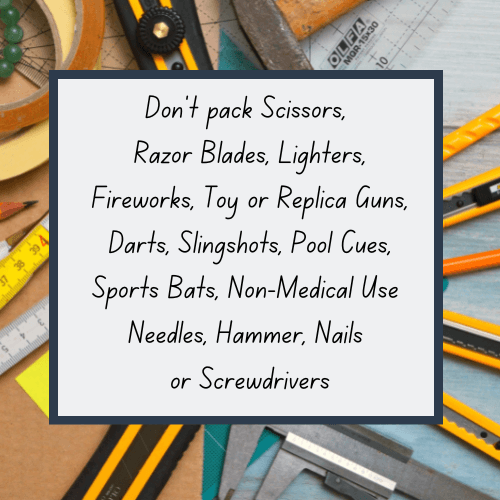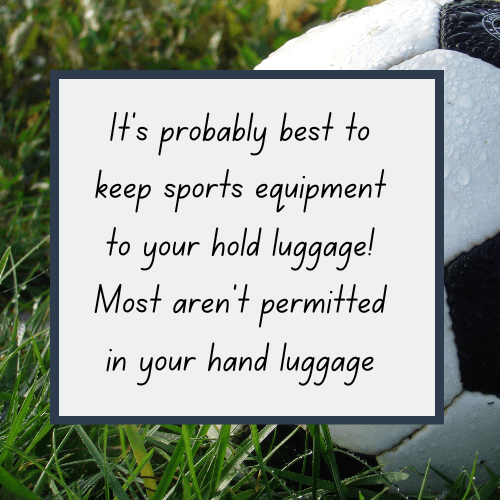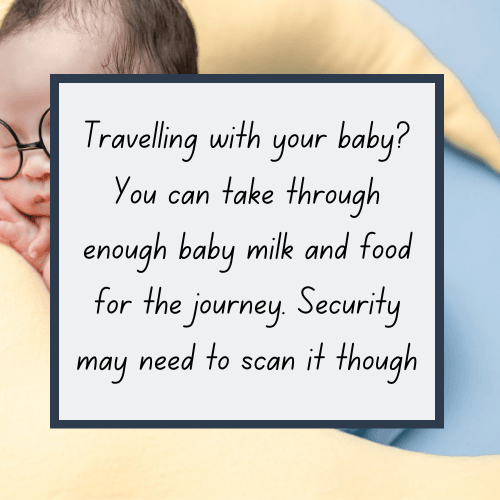 In addition to the above;
If an item does not fit into your hand luggage, it must go in the hold. This should be done before you check your hold luggage or you risk paying an inflated fee to check the item.
Large pieces of musical equipment can be taken on board as a 2nd piece of hand luggage, but this is dependant on the airline you're flying with. Please check this with them before you book.
Carrying a laptop? Be sure to remove it from your hand luggage bag before you put it through for screening
You are free to take pushchairs, wheelchairs and other mobility aids through security, but they too are subject to screening.
Only one bag of liquids per person. Liquids that do not fit in the bag size stated above will need to go into the hold.
Medicines and Baby food
Medicines are permitted in larger quantities than the 100ml but it is best to obtain a doctors note to save too much questioning at security.
Syringes that are needed for diabetics and other medical reasons will only be allowed in hand luggage if you can prove the medical necessity. Phone your airline/airport for clarification on what they would deem proof if you're unsure.
Enough baby food and milk to last the journey is also allowed through.
Duty-Free / departure lounge purchases
Any liquid items purchased after security, of any size, can be taken on to the aircraft. Please be mindful however that you can't drink alcohol purchased in the airport on the plane.
Retain your proof of purchase throughout your journey as you will be required to show it at all transfer points if applicable.
Please Note: Restrictions apply to duty-free purchases made on return journeys where passengers change flights at an EU airport. These are explained in detail on the Department of Transport's website
Getting to the Airport
Always allow plenty of time to reach the airport so that you will be there two hours prior to take off for international flights and one hour prior to take off for domestic flights.
If you are driving to the airport, ensure that you have booked airport parking in advance.
If you are being driven by a friend who wants to see you off at the airport, ensure that he/she knows where the short stay parking is located.
If taking a taxi, ensure that the firm you intend to use has taxis available for the time you wish to travel; ask them how long they expect the journey to take at that time of day.
If taking a train or coach, ensure that you have the necessary tickets (if advance booking is necessary) and that there are no major engineering or road works that could lengthen the journey.
If you have hired a car and need to drop it at the airport, check with your car hire company that they have a branch at the airport and allow one-way drop-offs.
At the Airport
Be aware that increased security has considerably lengthened the time it takes to go through check-in and security.
Make sure you keep your baggage with you at all times and alert any member of airport staff to any unattended package.
Never look after baggage belonging to other people or carry anything onto the aircraft for someone else.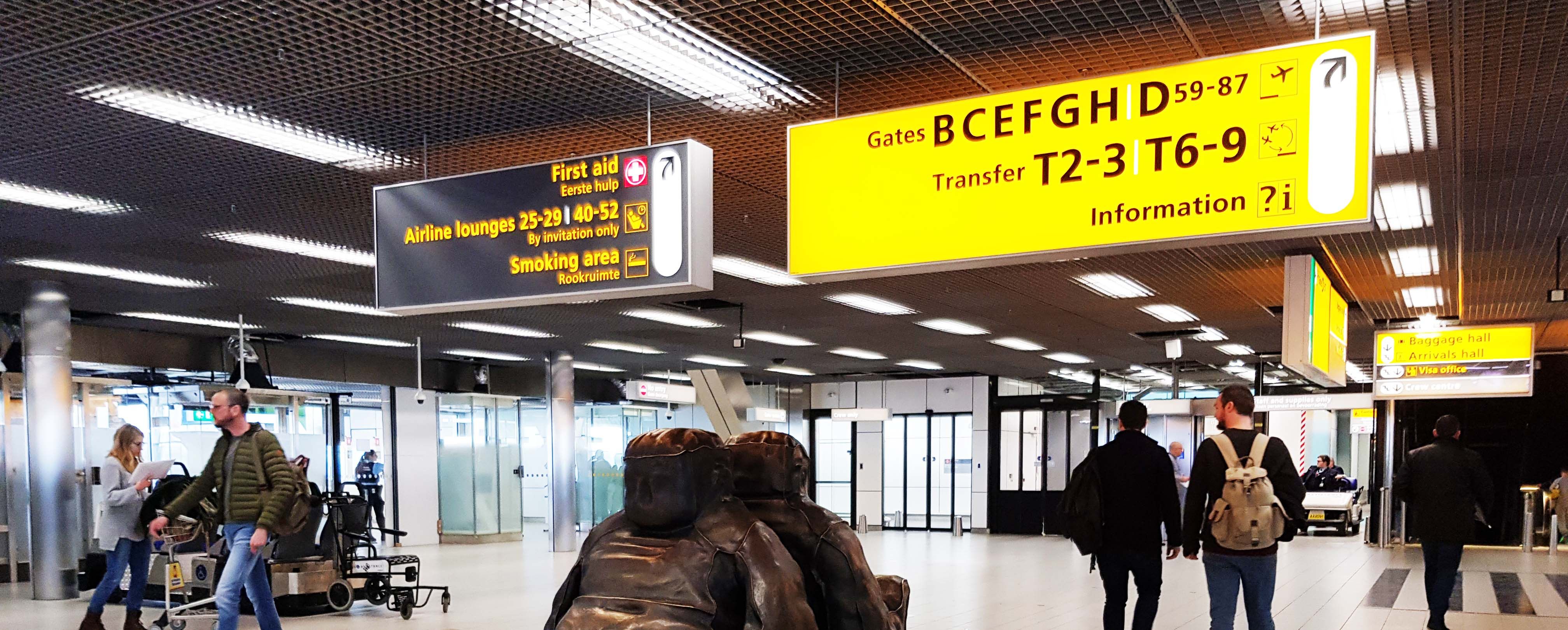 In the Air
Try to relax and, if possible, sleep.
If on a long haul flight, move your feet around, or get up and walk around regularly if you can.
Avoid dehydration by drinking plenty of water and other non-alcoholic beverages.
Don't eat too heavily before or during a long flight as this will help avoid indigestion and hypertension.
To reduce jetlag, have some extra sleep before the trip, get some sleep during the flight and try to synchronise mealtimes with the time it is at your destination.
Wearing flight socks, taking a low dose of aspirin or moving about every so often during the flight can help prevent Deep Vein Thrombosis (DVT).
If you're travelling with children, why not check out our Travelling With Children advice?
Need some extra assistance? No problem, take a look at our Special Assistance Guide to Belfast Airport to get you around the airport care-free.
Belfast International Airport Security - Prohibited Items
Here are a number of other items that must not be taken on board an aircraft or through security, either as hand luggage or in the hold. Please do not pack the following anywhere in your carry on or check in luggage:
| | |
| --- | --- |
| Flammable liquids and solids | Oxidisers |
| Organic peroxides | Gas cylinders |
| Infectious substances | Wet car cell batteries |
| Instruments containing magnets | Instruments containing mercury |
| Magnetrons | Fireworks |
| Non-safety matches, firelighters, lighter fuel | Paints, thinners |
| Poisons, arsenic, cyanide, weedkiller | Acids, corrosives, alkalis, caustic soda |
| Creosote, quicklime, oiled paper | Radioactive materials |