Belfast Airport Taxis
Welcome to the complete guide on Belfast Airport and the local taxis available.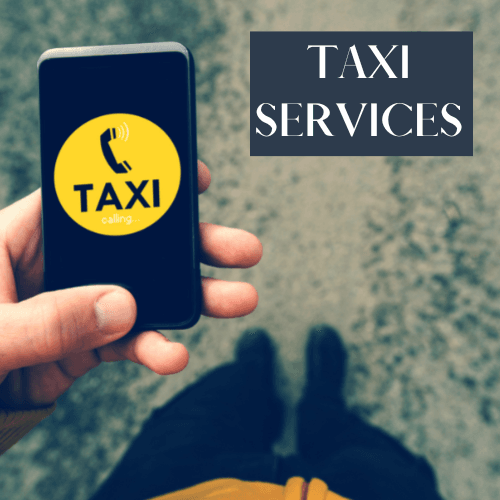 Taxi fares from the city centre to the airport can vary depending on the number of passengers, type of vehicle required and the firm you choose to go with. To give you an idea of estimated costs, take a look at the table below.
It might be worth comparing prices with other transport options such as trains and buses to make sure you get the best price for your journey around Northern Ireland. Some journeys such as business trips and group bookings might be more efficient and cost-effective via a Belfast Taxi.
Depending on what kind of vehicle suits your journey, we've figured out how much Belfast taxi should cost to get you into the city. Since the airport lies 38 minutes away from the city, prices are higher than other airport taxi firms but the quality of experience and value for money (per mile) is definitely worth it... in our opinion, anyway!
Belfast International Airport to Belfast City Centre Taxi fare*

| Vehicle | Single Trip | Return Trip |
| --- | --- | --- |
| Saloon Car (up to 3 passengers) | £41 | £82 |
| Estate Car (up to 4 passengers) | £55 | £110 |
| Executive Car (up to 3 passengers) | £73 | £142 |
| People Carrier (up to 5 passengers) | £40 | £80 |
| 8 Seater Minibus (up to 8 passengers) | £76 | £148 |
| Executive People Carrier (up to 5 passengers) | £67 | £128 |
| 16 Seater Minibus (12 or 16 passengers, depending on luggage) | £100 | £210 |
*Please note that these prices are only estimates based on prices. Fares can vary depending on routes, taxi firm rates and time of journey. Please contact a firm directly for a quotation.
The following map gives you an idea of the route a Belfast taxi could take you between the airport, located 20 miles away, and Belfast City Centre.
Belfast Airport Taxis Rank
The airport taxi rank can be found outside the Belfast terminal, by the right hand of the Exit lobby. Remember that only authorised cabs can stop at the Belfast International Airport taxis rank. They offer competitive local prices, can take you straight from the airport into the centre of the city and operate 24/7 so you don't have to worry about your flight times.
What kind of transport options can I book from the airport?
Belfast International Airport, not to be confused with the smaller George Best City Airport, is located near the village of Aldergrove, Northern Ireland. It's 18 miles from the bright lights of the Irish capital.
The local Belfast International Airport taxi and transfer companies are well established, charging tourists £28 - £30 for a trip to the city centre. Journeys are usually billed per person, per mile but it is important to contact your chosen firm for exact figures.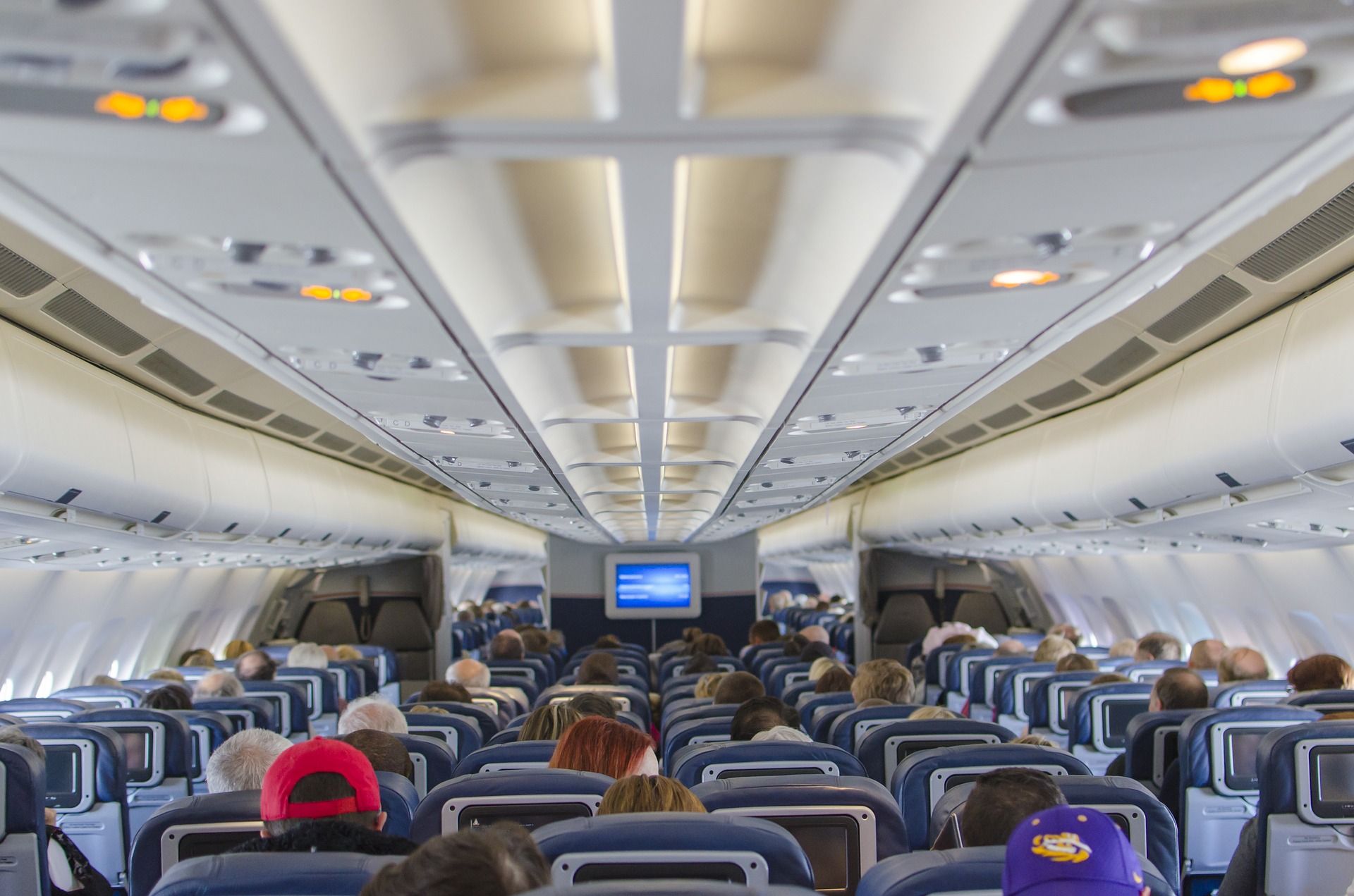 Minibuses are charged around £60 (roughly £7 per person) and can seat between six and eight people, ideal for group tours. Executive cars, likely an Audi A6 or Mercedes E-Class, are billed at a similar rate, equating to nearly £2 per mile.
The Mercedes S-Class, a super-elite car, is always available, but expect to pay up to £60 for the privilege.
Be aware that many executive firms will charge a minimum fare – a one-mile journey is exactly the same price as a ten-mile journey; short trips can prove costly.
Whilst minicab firms and black cabs do offer the staple saloon journey, these firms can prove unreliable at peak times, especially on a Friday and Saturday night.
Places of interest near Belfast International Airport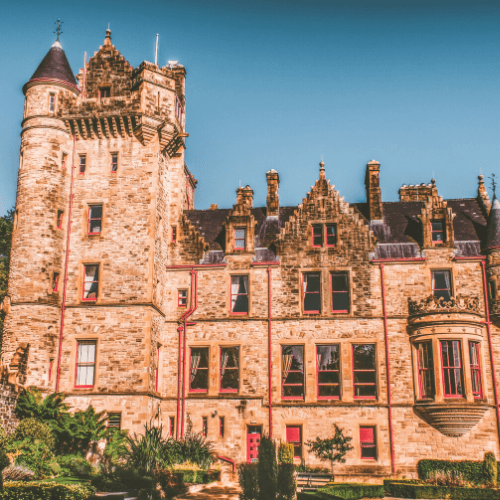 Belfast Castle
Belfast Castle, an unusual red paint and sandstone building, is a wonderful old structure, seated atop Cave Hill. The castle is a popular location for weddings and has verdant grounds. A unique visitor's centre, highlighting the history of the castle, is free to enter and explore. Belfast Castle is just four miles from the city centre.
Contact:
028 9077 6925
Distance from Belfast International Airport:
14.6 miles & 27 minutes by car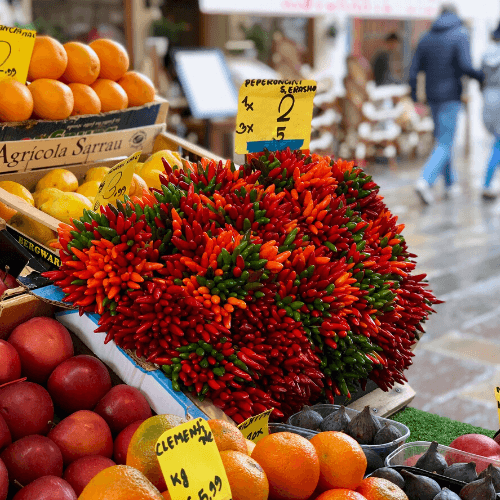 St. George's Market
St. George's Market is arguably the most popular shopping arcade in Belfast, open on a Friday and Saturday morning. The market has sold some of the best local and continental food for over a century! So why not come and taste the local flavour for yourself? We're sure you'll find something you'll love.
Contact:
028 9043 5704
Distance from Belfast International Airport:
18.6 miles & 26 minutes by car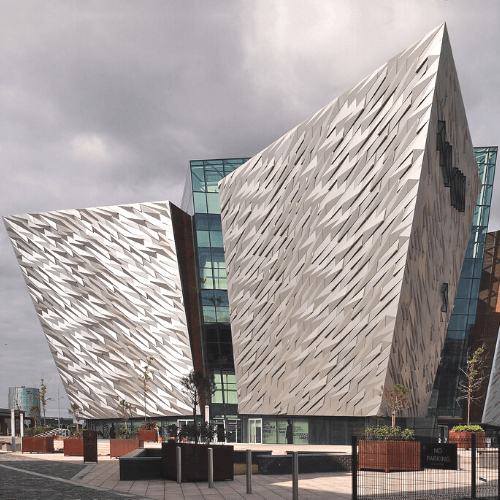 Titanic Belfast
Titanic Belfast is a museum dedicated to the sunken ocean liner, the Titanic. It includes an underwater exploration for families, recreated desks and cabins as well as hands-on displays and exciting exhibits. It's the perfect place if you're travelling with kids as there'll be lots to do for them.
Contact:
028 9076 6386
Distance from Belfast International Airport:
18.8 miles & 27 minutes by car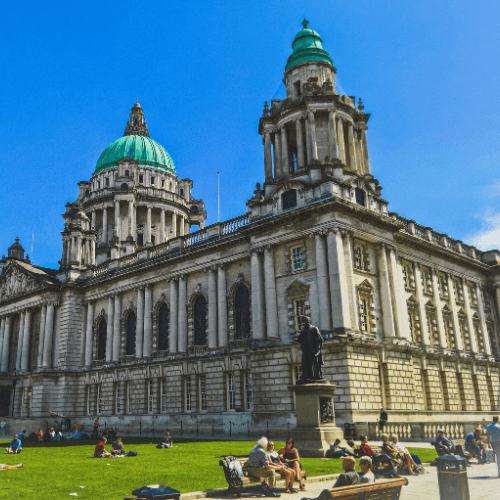 Belfast City Hall
Belfast City Hall is definitely worth a visit and comes complete with a café and remembrance garden, as well as a cenotaph dedicated to the people who died during the Second World War. Like the Museum and St. George's Market, the City Hall is located within Belfast city centre.
Contact:
028 9032 0202
Distance from Belfast International Airport:
18.7 miles & 28 minutes by car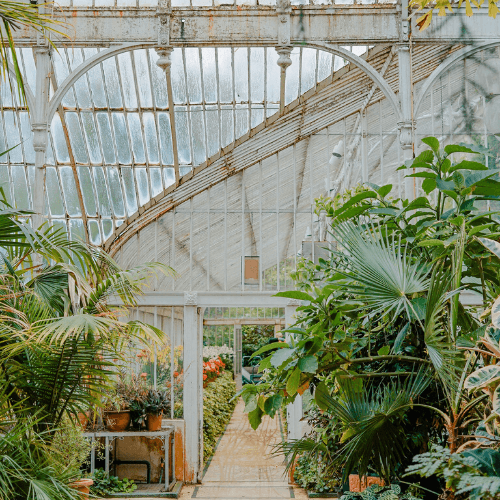 Belfast Botanic Gardens
Belfast's Botanic Gardens dates all the way back to 1828. It's home to a tropical ravine where you can explore incredible plants and wildlife from above the canopy. Entry also includes Palm House which houses hundreds of tropical plants, hanging baskets and one of the world's oldest Victorian greenhouses.
Contact:
028 9031 4762
Distance from Belfast International Airport:
16.8 miles & 24 minutes by car